UPDATE: The Pulte Family Life Center is open!  See our CYO and CAO Pages for Events and Activities!

It is really quite extraordinary.  In less than 10 months, the Parish Family of Saint John the Evangelist  gathered over $8.3 million in pledges, and already deposited over $3 million in our Diocesan Savings Account.  This gets us very close to the initial amount required for us to break ground on the Life Center.  This savings account is set up so we are NOT assessed for the use of the money for the campaign purposes for the next several years and it also provides us with a great interest rate.  The more we put in, and the faster we do it, the more interest we will accrue for our Parish Endowment, which will fund Missions and programs for years to come.
Saint John has been blessed to have broken ground on the new Pulte Family Life Center on March 18, 2017.  This wonderful moment is but the start of construction and then the full operation of this new engagement model of persistent programs for the Naples community, integrated sports and wellness, arts and music, and social and spiritual activities for all ages.
On this page, you can view the excitement via our live camera at all times, even if you are not able to be here on campus all year:
Pulte Family Life Center (Naples, FL)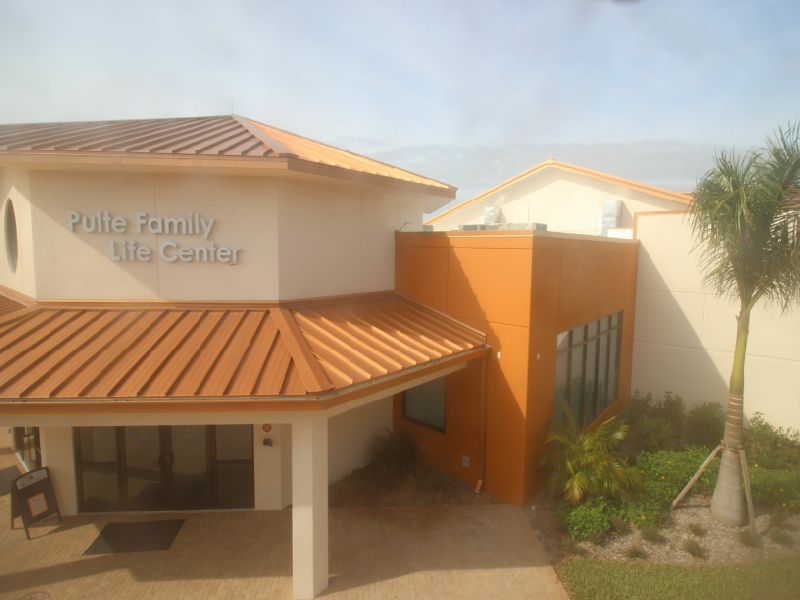 Last Week's Progress:
This Life Center Planning Committee will be created in the beginning of 2016 to hit the ground running.